Playblast tool for Blender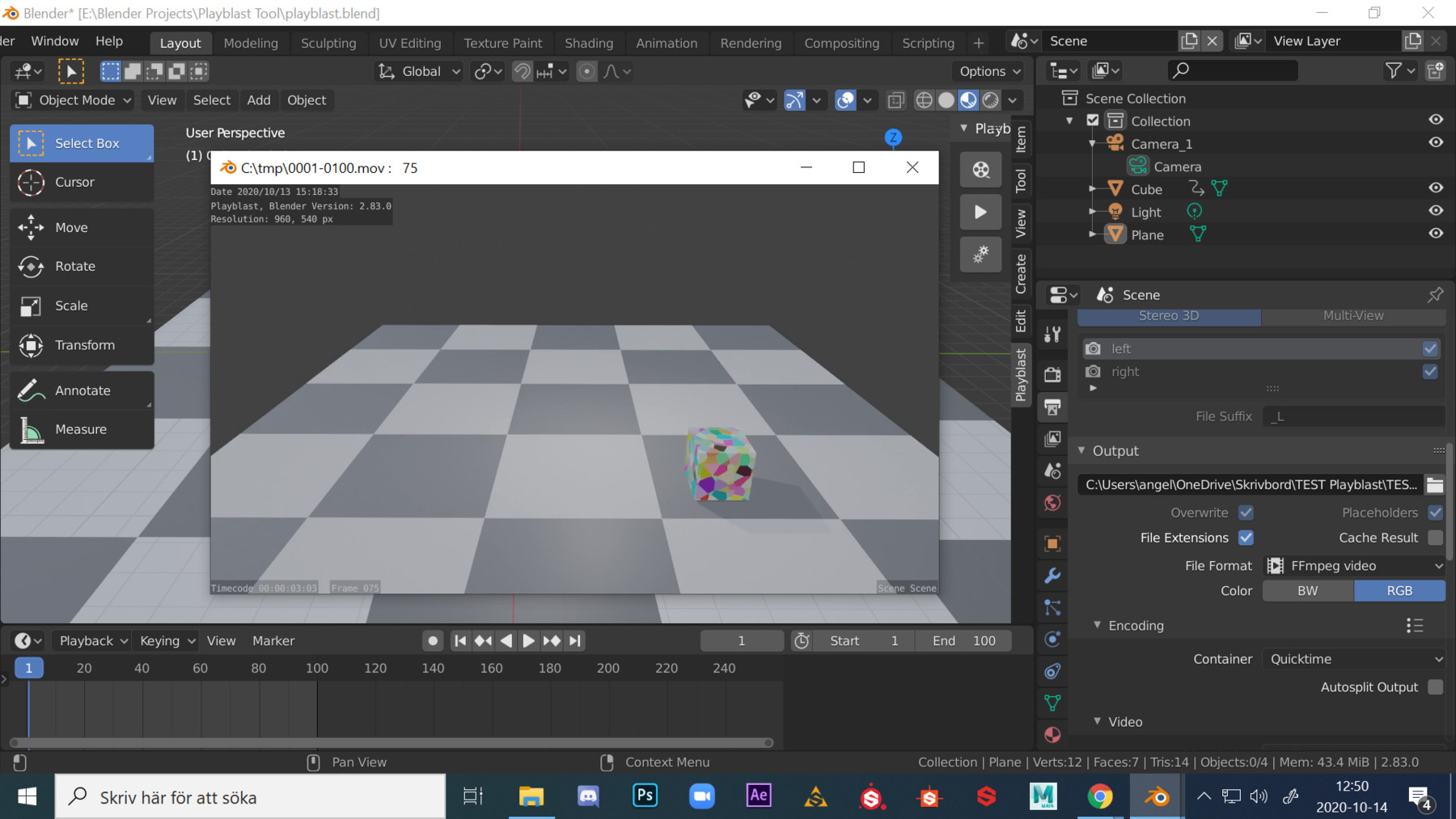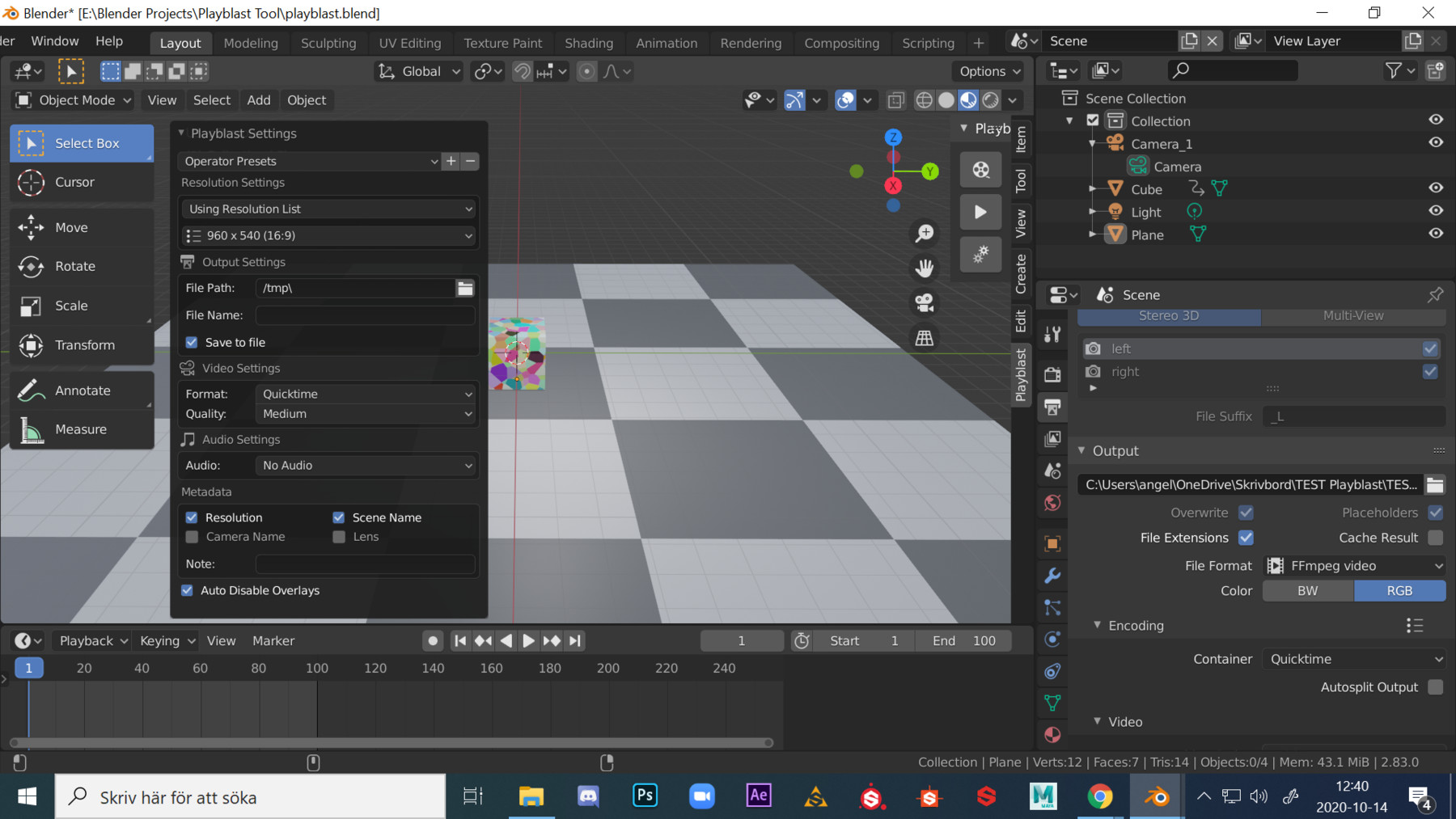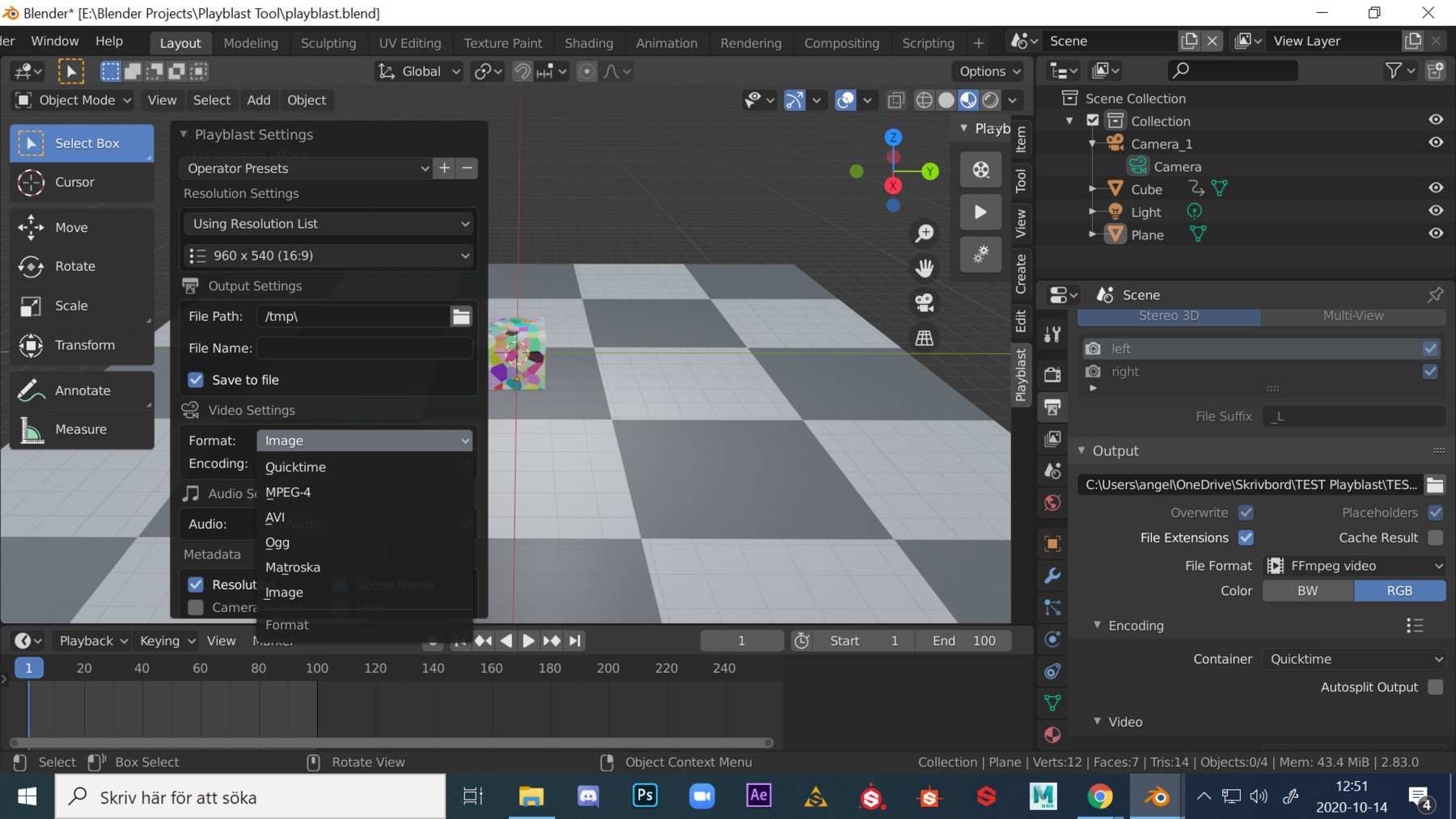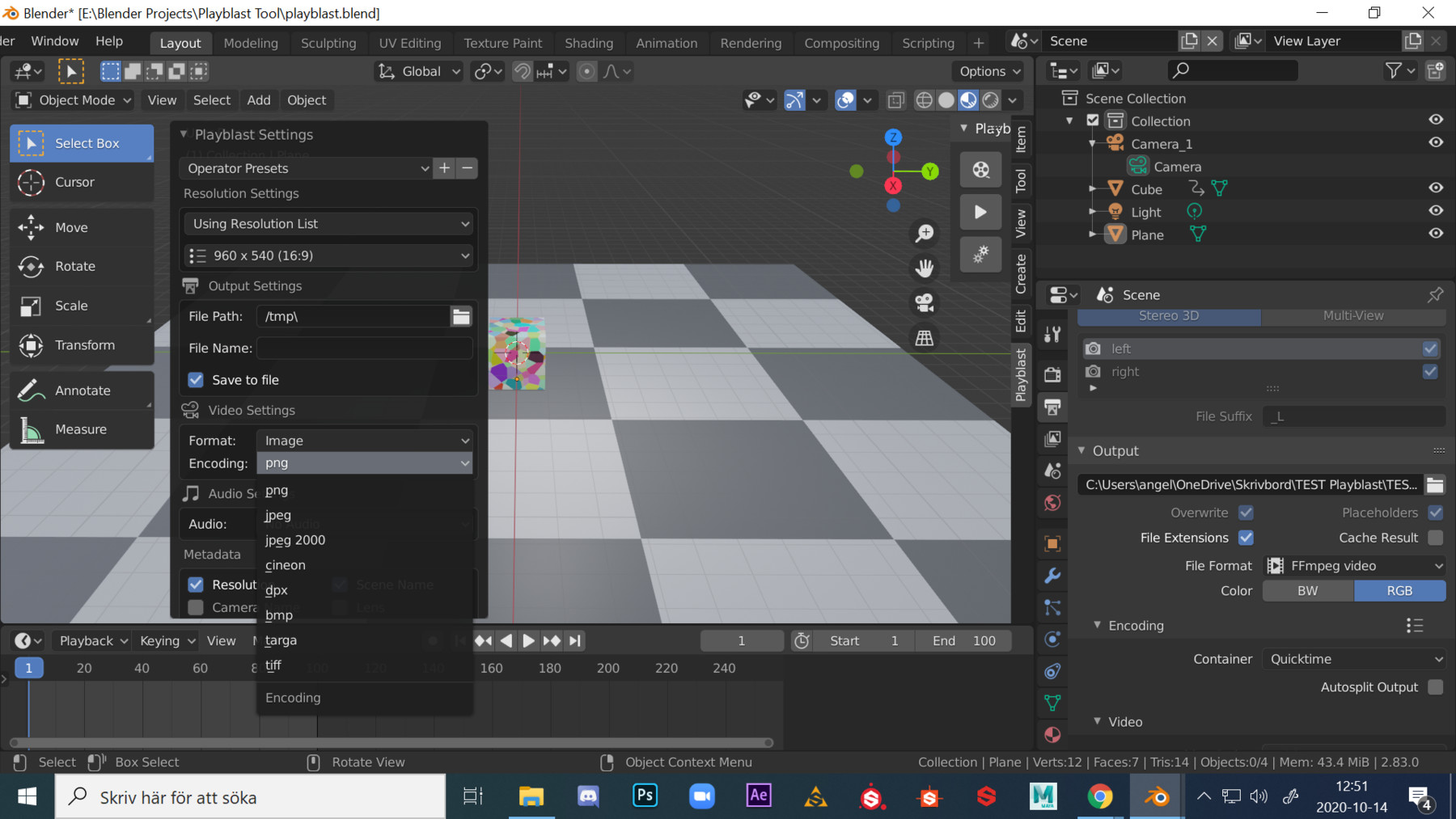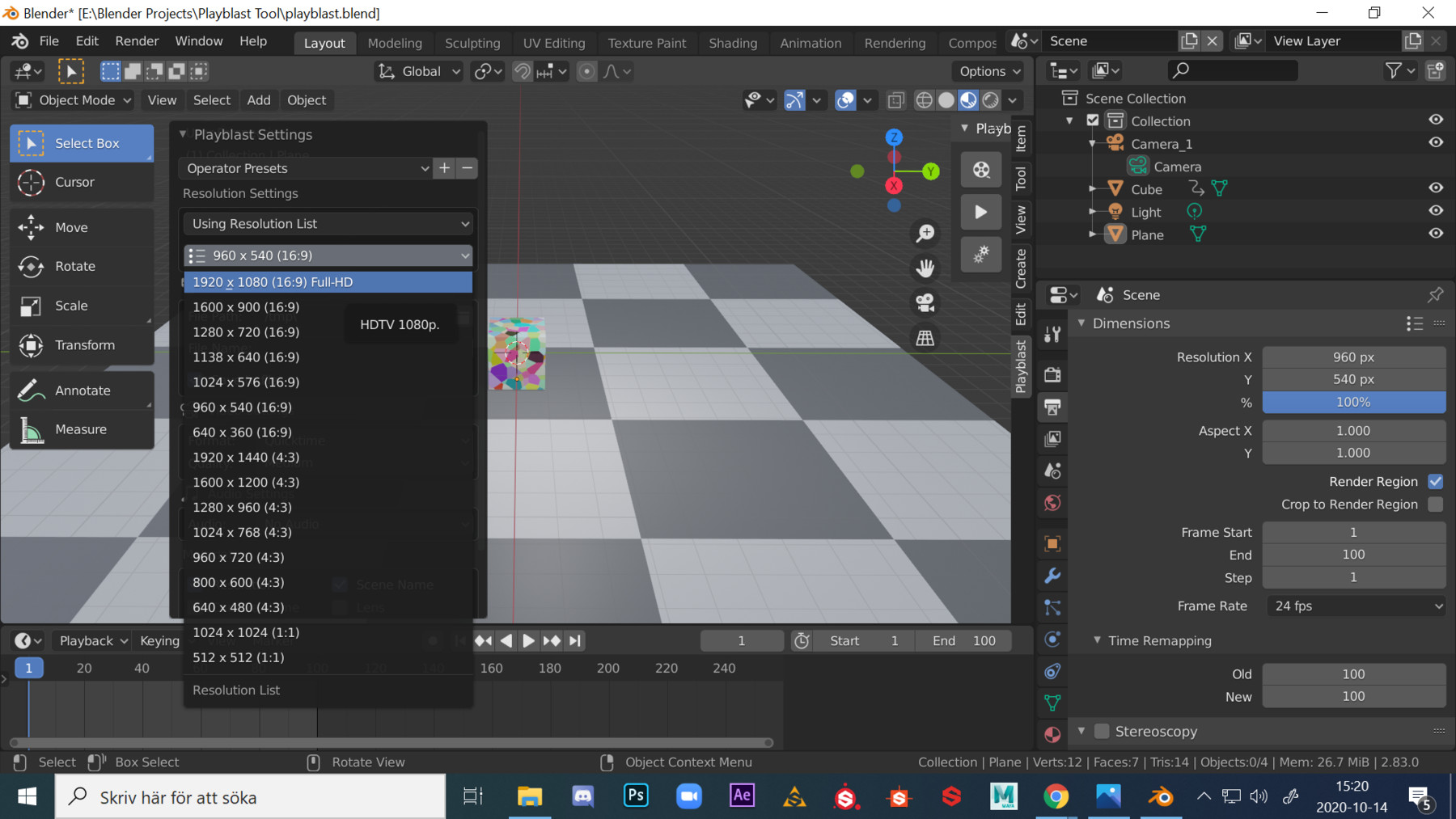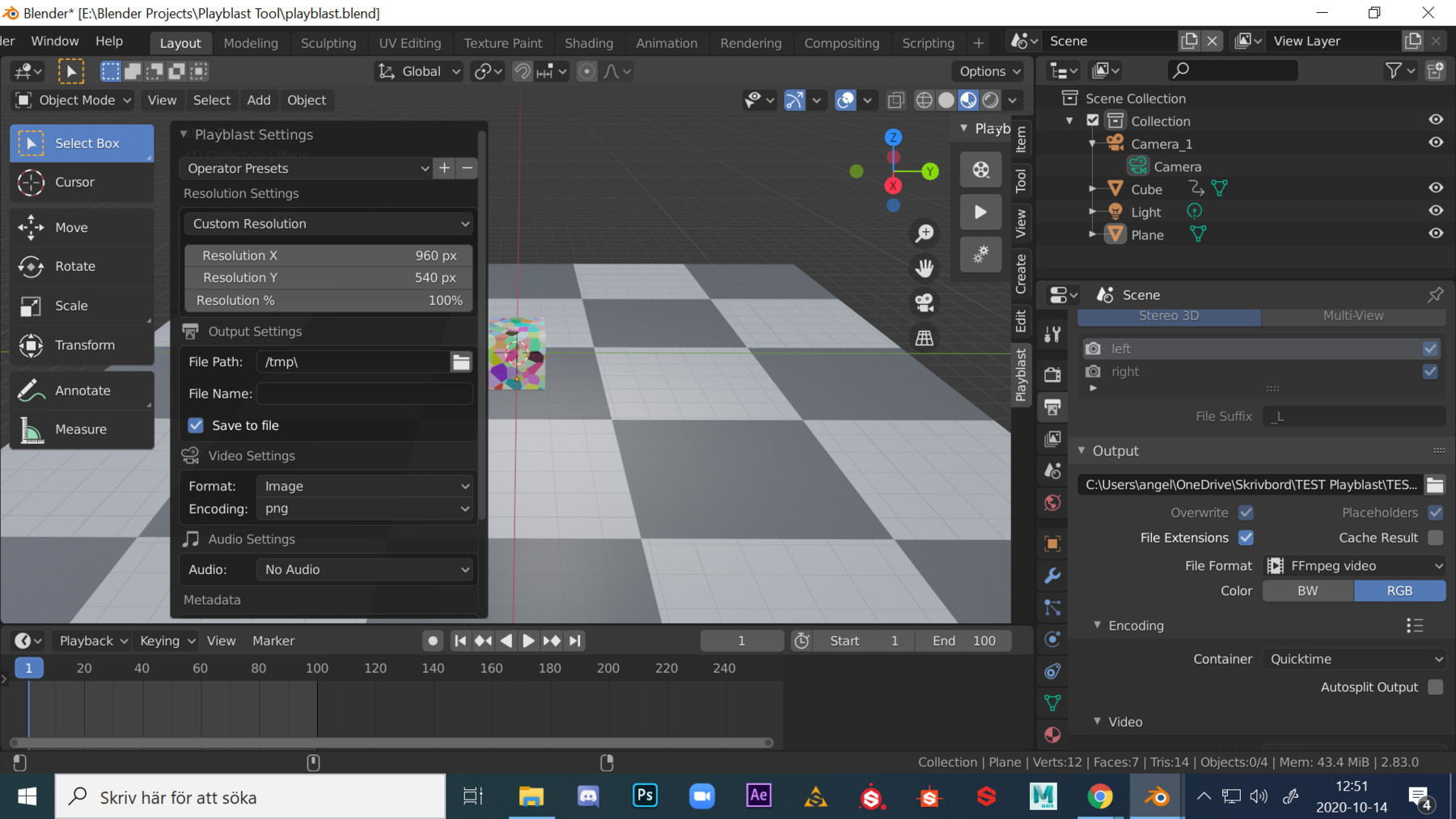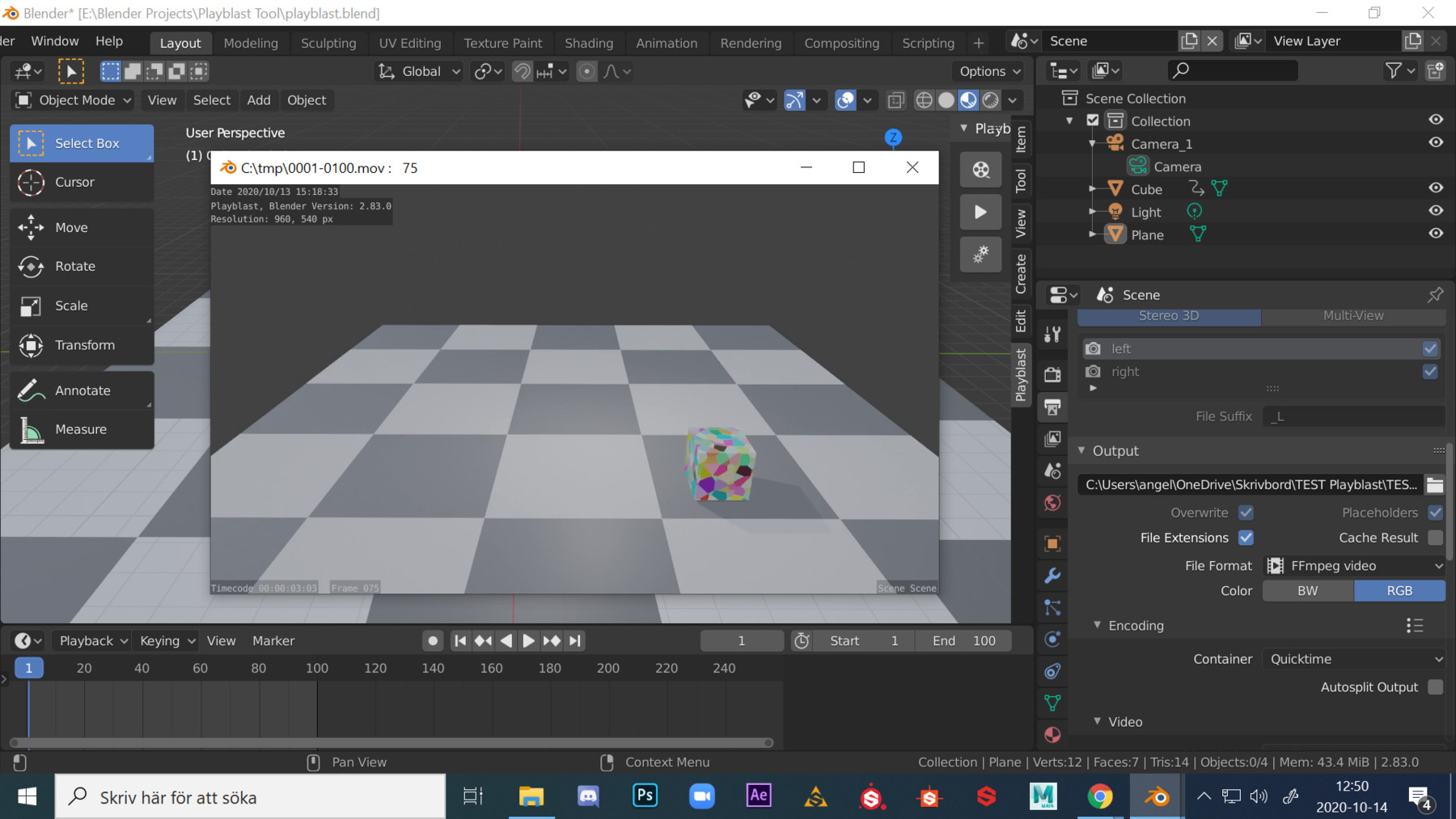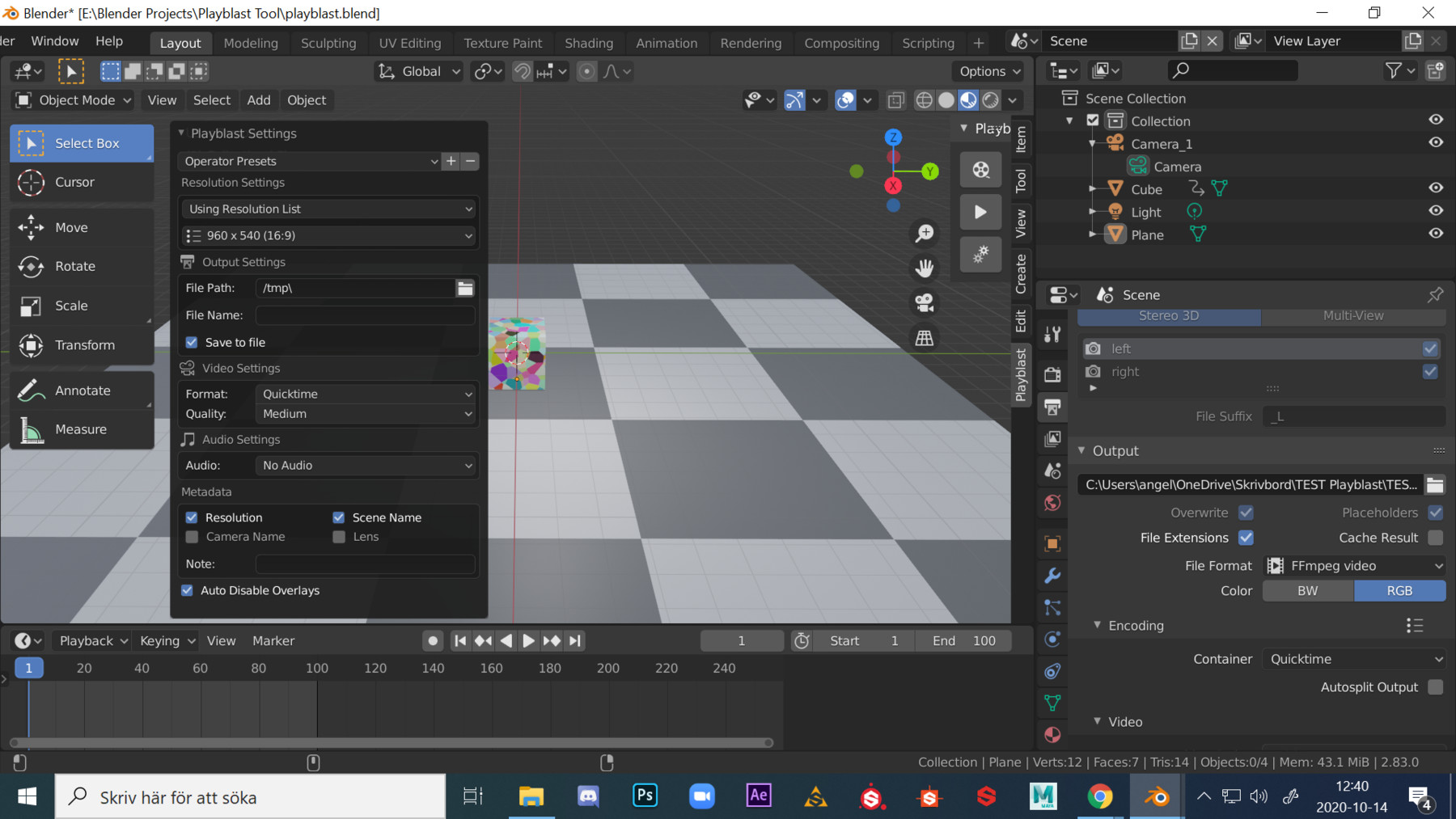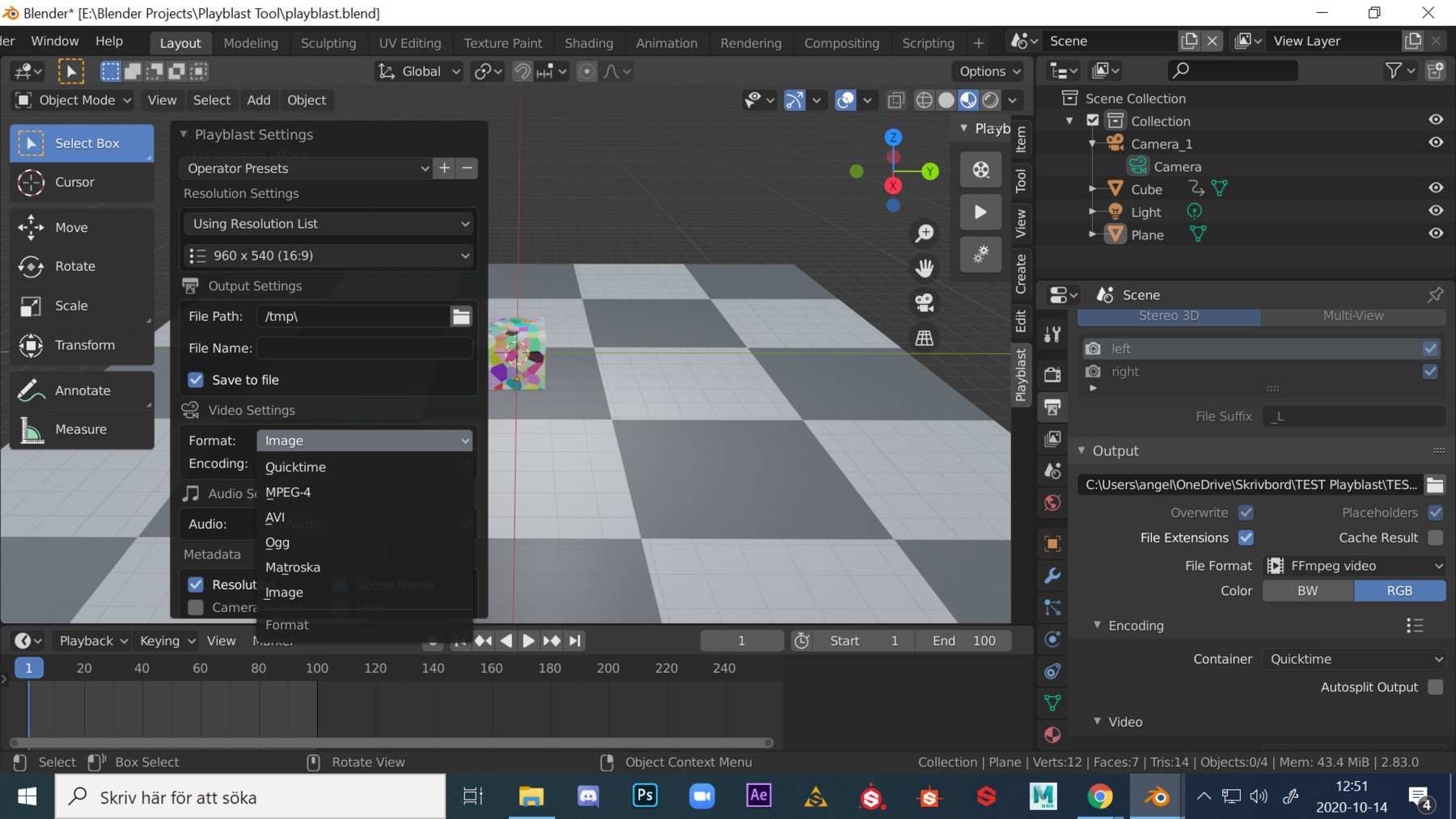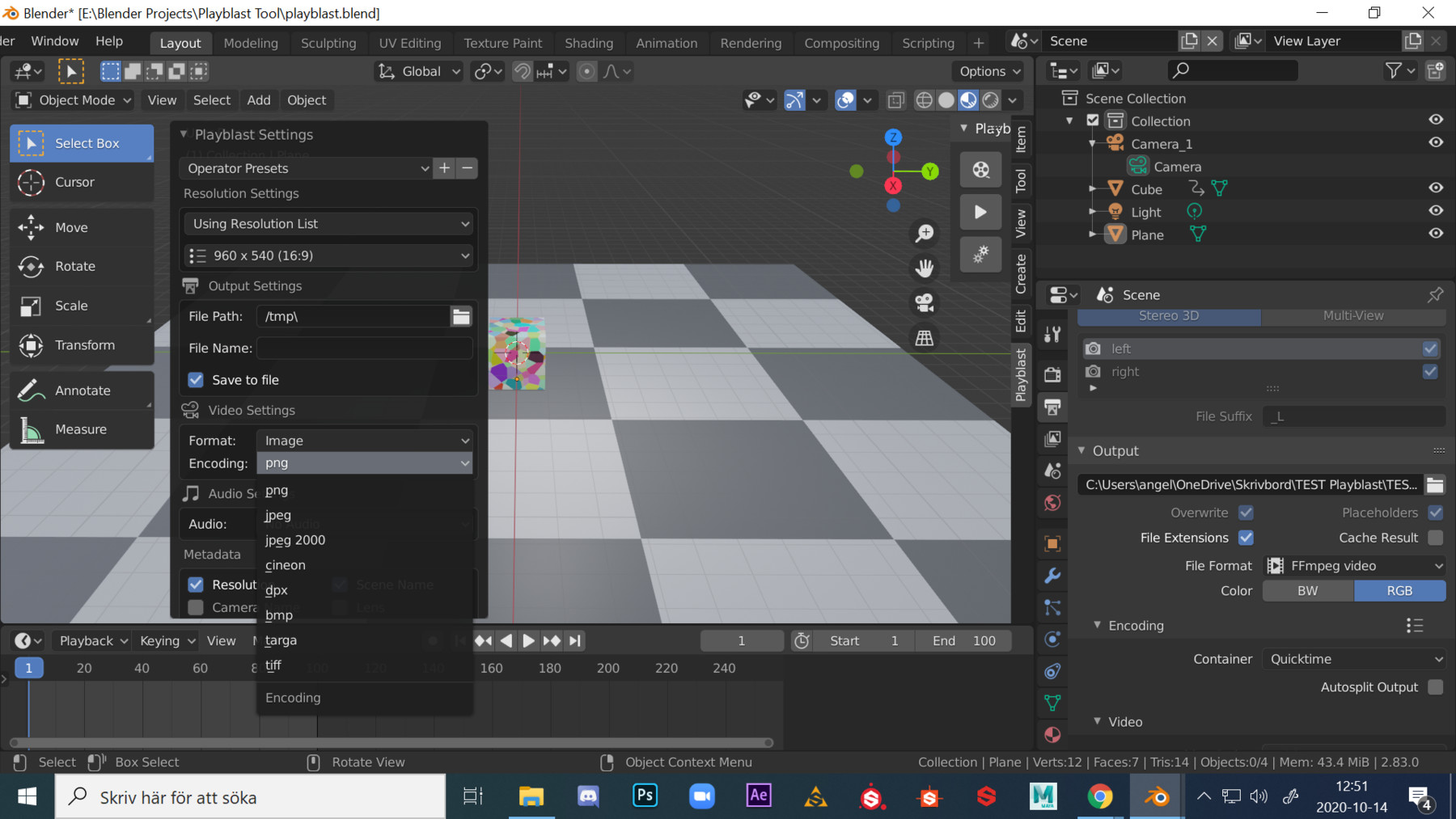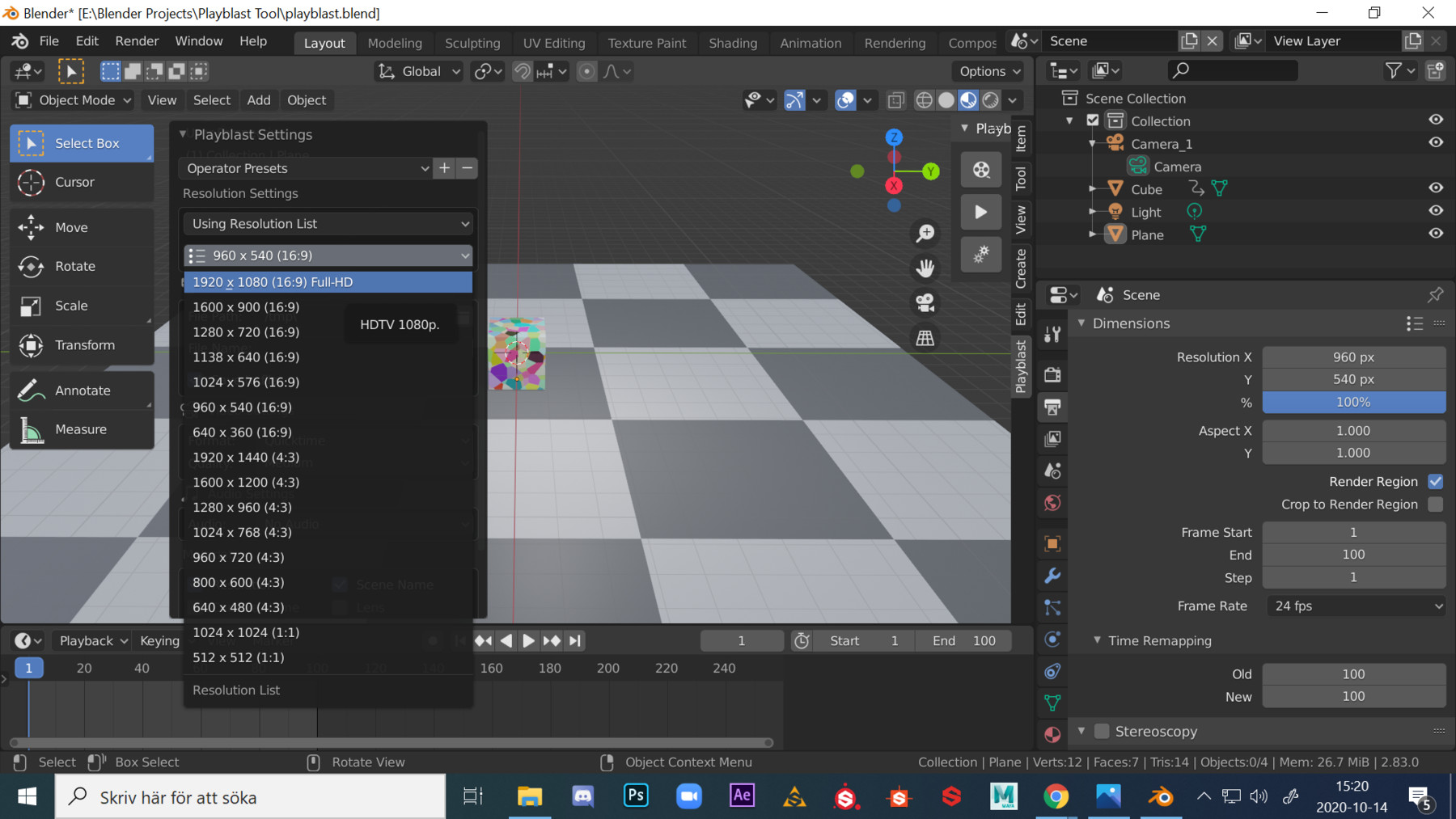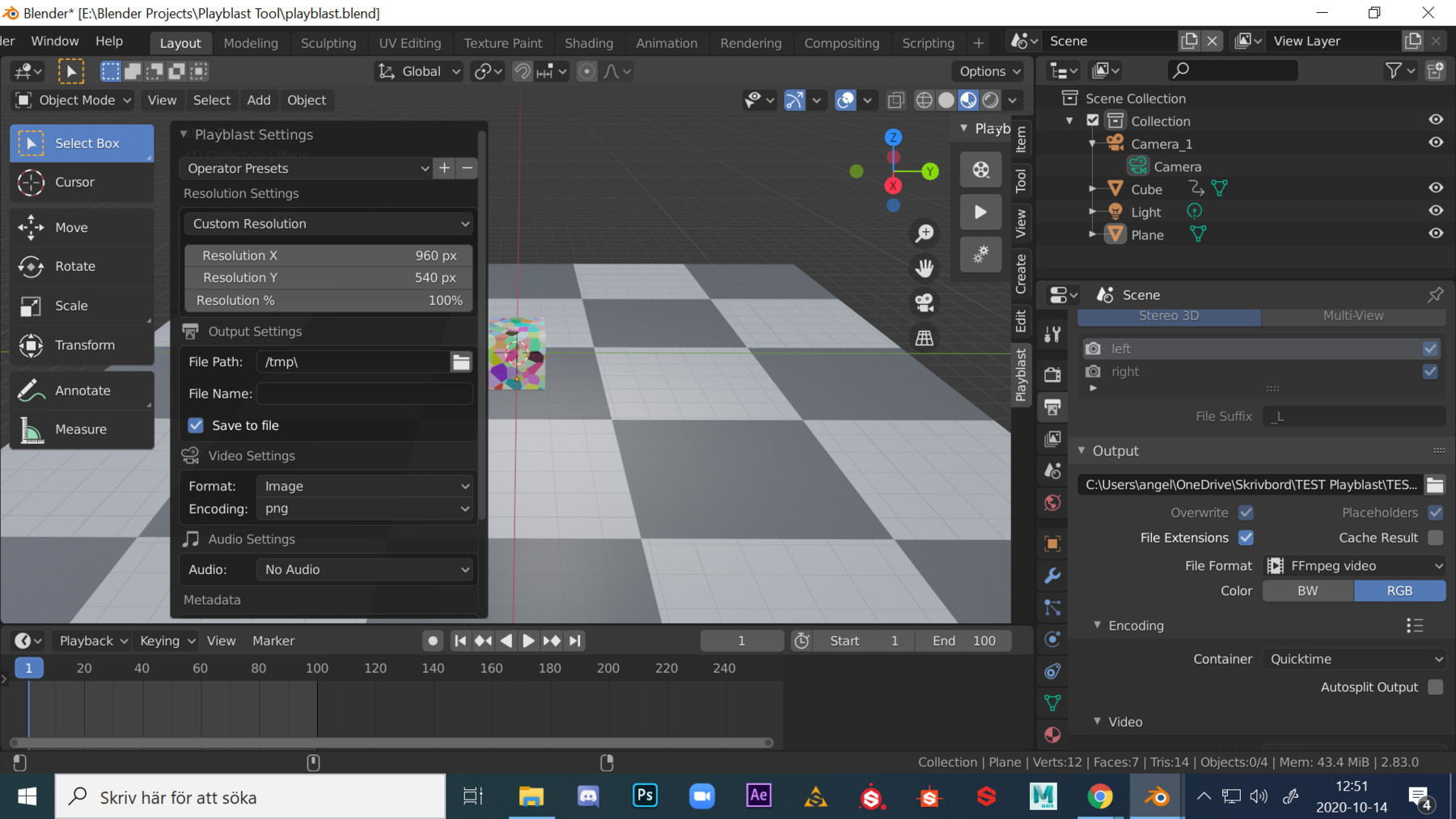 Playblast Addon for Blender

Features:
* Supported video formats: Quicktime, MP4, AVI, Ogg, Matroska
* Supported Image formats: png, jpeg, jpeg 2000, cineon, dpx, bmp, targa and tiff
* All audio formats in Blender 2.83 is supported.
* Playblast in wireframe, solid, material preview or viewport render mode.
* My playblast tool store feature film industry standard metadata for playblasts by default in the playblast video. This is very importent metadata if you are working with a feature film.
* Default Metadata: Date and time, timecode, current frame, Blender version, resolution and scene name.
* My playblast tool use industry standard playblast settings by default (example: H.264 codec and quicktime file format (.mov)).
* A preview window will pop up when the playblast process is completed (like Autodesk Maya).
* Similar to the Maya Playblast Tool.
Release Notes
Blender version 2.9 is now supported.
You can still use this version with Blender 2.83 or newer.